Company Background
Persica Landscape Nursery Co., was founded in 1991 with a spirit of entrepreneurship. The company began with a very simple premise: provide quality work and build strong business relationships in the local Tallahassee community. Starting with lawn care, Persica soon evolved into a wholesale nursery and full service, integrated company offering services for commercial and residential projects such as landscape installation, hardscapes, design services, irrigation design and installation, drainage solutions and custom landscape lighting.
Persica strives to produce high-quality work in all aspects of nursery, landscape, and irrigation management. Listed below are just some of the organizations that Persica is affiliated with. These groups are devoted to industry research and provide education and licensure for various aspects of landscape, nursery, pest control and best management practices.
Owners Ashie Karimipour and Reza Karimipour have lived in Tallahassee for over 30 years. Ashie Karimipour holds a master's degree in design from Florida State University. Reza Karimipour holds a master's degree in landscape design and horticulture, in addition to various certifications.
---
Credentials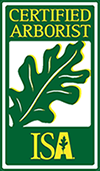 ISA Certified Arborists
Reza Karimipour - Fl-1205-A
An arborist is, by definition, an individual who is trained in the art and science of planting, caring for, and maintaining individual trees. ISA arborist certification is a nongovernmental, voluntary process by which individuals can document their base of knowledge. Certified Arborists are individuals who have achieved a level of knowledge in the art and science of tree care through experience and by passing a comprehensive examination developed by some of the nation's leading experts on tree care. Learn more about hiring a Certified Arborist.
---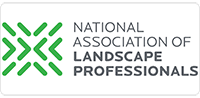 The National Association of Landscape Professionals (NALP)
The National Association of Landscape Professionals is the trade association for the landscape industry, representing the voice of more than 100,000 landscape professionals. Member companies specialize in lawn care, landscape design and installation, landscape maintenance, tree care, irrigation and water management, and interior plant scaping. Members also include students, consultants, industry suppliers, state associations and affiliate members.
---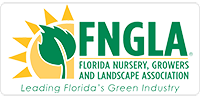 Florida Nursery, Growers and Landscape Association (FNGLA)
The Florida Nursery, Growers, and Landscape Association (FNGLA) is a vibrant network of professionals who work in unison to shape the future of Florida's nursery and landscape industry. Through the association's activities, FNGLA strives to advance member's business interests and enhance their success.
---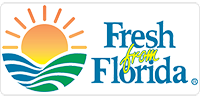 Fresh From Florida
The Fresh from Florida program is committed to protecting the environment, safeguarding consumers, and ensuring a safe, wholesome food supply.
---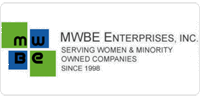 Minority & Women Business Enterprise
Persica is a certified Minority and Women Business Enterprise.